Ever since Elon Musk bought Twitter at the end of October, he's been making one mistake after another. First, he posted fake news, then he had satirical accounts deleted. Now it also came out that he is even planning to charge for Twitter. Since the multi-billionaire took over Twitter, numerous users have been looking for an alternative social network. Many of these end up with Mastodon.

In the last week alone, the network, which works completely differently from Twitter on a technical level, gained 421,000 new users. Mastodon currently has 6.2 million registered accounts and over 1 million monthly active users. But what can this platform do? What makes it different from Twitter? And how does it work? Are there any disadvantages? We answer the most important questions about Mastodon.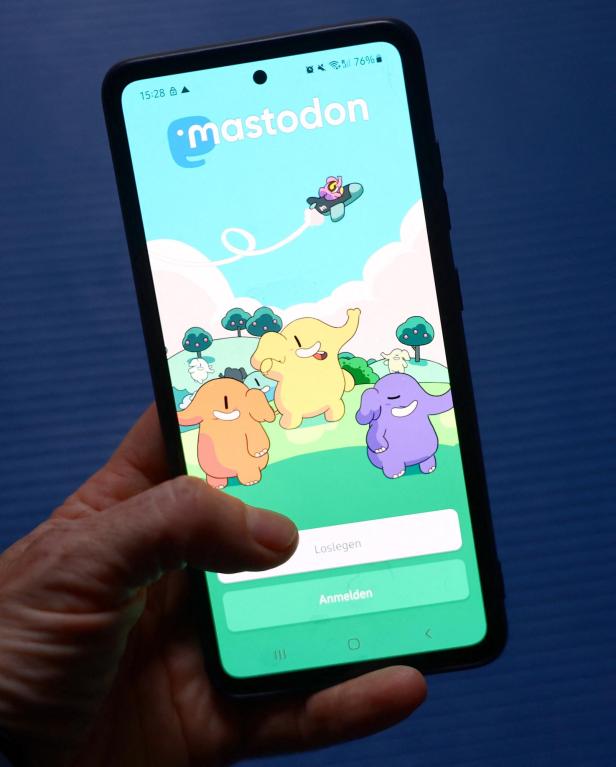 What is Mastodon?
Mastodon is part of Fediverse, a decentralized social network. Mastodon itself has visual similarities to Twitter. But it works completely differently in the background. Decentralized means that instead of one central server operated by one large provider, there are many different ones.

Who Developed Mastodon?
Mastodon was developed in 2016 by the German-Russian software developer Eugen Rochko as an open-source project. In the meantime, Rochko has turned it into its own non-profit company ( gGmbH ), which underlines the non-profit idea.

What makes the software different from Twitter?
Instead of 280 characters, there are users 500 characters available for text input (by default, sometimes more). Also, on Mastodon, users see the posts of the users they follow in chronological order only. There is no algorithm that determines the order. In addition, the platform is ad-free. In addition, there are federated and local timelines.

What is also different are the respective designations of the activities: while Twitter is used to Twitter or tweet, Mastodon uses horns or tooots in English. Mastodon uses hashtags to categorize and filter messages. If you want to spread a message, you have to boost it instead of retweeting it. The star is used to save certain messages as favorites or to say thank you for your contribution.

How to join Mastodon?
Registration is via the joinmastodon.org website. It's easy, but there is one major hurdle for users when switching over: They have to decide on an "instance" right at the beginning to create their profile. This is what the servers on which the software is hosted are called. According to the current state of affairs, that's at least 4,000. Anyone who wants to can operate such a server.

How do you find the right instance for you?
The easiest way to do this is direct via the aforementioned website. You can also search for servers on instances.social, but there are also some here for which there is no guarantee of permanent operation. Each server operator can also set individual rules as to which type and content is particularly desirable on his/her instance. The number of characters can also be increased from 500.
For example, there are separate instances for users from Vienna ( wien.rocks ), there are others for the scientific community ( fedi.science.org ) or those interested in literature ( literatur.social ). It is best to follow your own interests or your local area and look at the respective rules of the operator before creating an account.

What should you pay particular attention to here?
The people running instances can set individual rules for how to deal with profiles that post content that they don't want. However, you can also stop the operation at any time. Then all your data and contacts will be gone.

Most instances are currently run by volunteers who maintain the server in their free time. Anyone looking for an instance via the joinmastodon.org list can be sure that information will be sent out at least 3 months before the end of a service that the instance will be discontinued. These instances, which are listed there, are generally designed for long-term operation and are operated by at least 2 administrators.

Can you support the volunteers?
You can ask the respective operators of your instances if support is desired. Anyone who registers for the instance mastodon. social, which is hosted by the Mastodon founder himself, can support it with voluntary donations via Patreon.

Does Mastodon have its own apps?
Mastodon can be used as a web app on a desktop PC, or as a mobile app on a smartphone or tablet. There is an official Mastodon app for Android and for iOS, but there are third-party alternatives as well. Metatext is recommended for iOS and Fedilab for Android. Mastodon himself has announced that it will soon be developing the official apps further due to the large rush. Although these contain all the basic functions, they cannot represent various technical details sufficiently well. The user interface is currently limited to the essentials, namely creating Tröts.

Why does my username look different than on Twitter?
The usernames look like email addresses on Mastodon because they contain the name of the respective instance in addition to the nickname after the @. However, it is technically possible to use the username to communicate with people across all instances (unless they have been explicitly blocked by administrators).
Who is responsible for moderating content?
The server operators are responsible for moderating the content. All instances listed on "Join Mastodon" are operated by at least 2 administrators who also moderate the content and ensure that their rules are followed. Content can also be reported to these administrators.

Users can be excluded from the instance if they do not comply with the operator's rules. Mastodon also has the ability to tag content with a "Content Warning". Depending on the individual setting, users will initially only see that person X has written a message that deals with a specific topic. Only when you actively unfold the message do you see the content. For example, "Doomscrolling" should be prevented.

How is the moderation working so far?
So far, according to administrators, it has worked very well for smaller instances. Due to the massive influx of users, however, the administrators of the individual instances are under massive pressure and the number of reports increases with the number of new users. It will therefore be seen whether everyone can stick with it with the same strength, energy, and enthusiasm and whether everyone can continue to behave so well that moderation is only necessary in rare cases.

Are there still no problems with right-wing trolls or disinformation?
From a technical point of view, it is possible to operate instances that understand freedom of expression differently and specifically spread disinformation or right-wing ideas. Right-wing networks Gab and Truth Social are also based on Mastodon's code. However, these were blocked by mastodon.social, as Mastodon announced on its community website. According to the Mastodon founder, such instances are also not listed on the joinmastodon.com community site. According to the Mastodon founder, from a technical point of view, it is not possible to prevent such spaces from forming with technology. However, it is possible not to give their votes any weight.

What if I accidentally land on such an instance?
Users can move their profiles at a later date at any time without losing their followers – unless they end up on a server that suddenly disappears from one day to the next. If you follow the tips above, you only have a very small risk of this.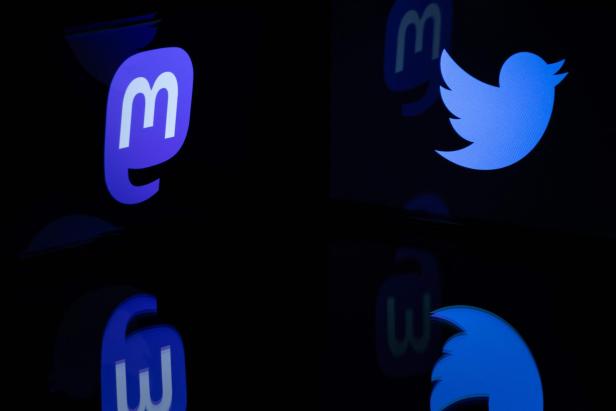 How do I find other Twitter people on Mastodon?
There are tools to help you find old Twitter acquaintances on Mastodon. " Debirdify " or " FediFinder " will assist in finding them. If you link the programs to your Twitter account, you can search the Twitter handles for account names on Mastodon. As a result, the contacts can be downloaded in one file and uploaded again to Mastodon. The more Twitter users* enter their Mastodon accounts there, the easier it is to find them again.

Now is Mastodon a good Twitter alternative or not?
In my opinion, Mastodon is a very good alternative for average tech-savvy users, mainly because tools like Debirdify make it easy to find the Twitter crowd on the new platform. I see decentralization as a great advantage since hatred on the internet cannot spread across platforms in this way.
However, users currently still have to make cutbacks in the user interfaces of the apps, which are in need of improvement. The server issues that have arisen due to the large rush will surely be manageable. Personally, I would also find it much more sympathetic to support volunteers with donations than to pay multi-billionaire money for a subscription.
Mastodon is also part of the " Fediverse ". The idea of ​​"Fediverse" is that it should be possible to create a user account on any platform in Fediverse and to be able to exchange information with users on all other platforms without having to create another account there. In addition to Mastodon as a Twitter alternative, Fediverse also offers free alternative services for platforms such as Instagram, namely Pixelfed, or PeerTube instead of YouTube. I also think this idea is worthy of support.

Will Mastodon prevail as a Twitter?
If user growth continues like this, things are looking up for Mastodon. Since Elon Musk took over Twitter almost half a million new users. Whether these users stay depends on various things: Does moderation work permanently? After an initial overload due to the onslaught, will the servers remain stable? Is the mood still good? Do all the accounts that are important to you follow suit?
Currently, there are still a few media on Mastodon. Of course, this does not bother all users. At the moment, the mood is reminding many of the "newcomers" of their first days on Twitter… By the way, it is customary to introduce yourself to the community under the hashtag #neuhier.